A sissy's request
Posted by: Natali Noir
Date:

Monday, September 12, 2016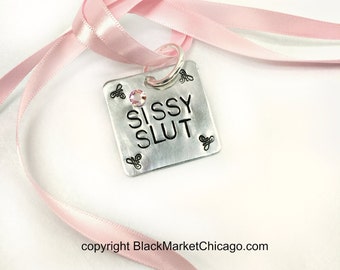 My Queen,
Please allow your slut to have a ruined orgasm tonight. I am so desperate and needy after a week of chastity and spending every day with you.
I crave your touch around my tiny cock and any kind of release you will allow. I know my orgasm is of no interest or use to you, but I beg and plead that you will allow even the most pathetic type. I beg that you will let me dribble out for your amusement and my pleasure. I will of course clean up whatever mess there is however you wish.
I know that you already do so much for me, but please Mistress, please allow me a ruined orgasm tonight, I promise to be a good sissy and go straight back into chastity after.
-Your sissy slut